The Legendary Claddagh Ring
The first claddagh ring was made more than four centuries ago by a young man named Robert Joyce. We know from the history of the claddagh ring that, the young man was a fisherman who was one day, captured on the high seas and sold as a slave. The features of this historic ring showcase the true feelings that Robert had for his beloved. The claddagh ring is today as regarded as the most meaningful jewels in history. We present a collection of silver and gold claddagh rings for your preview. The first ring was an all metal jewel and did not have any gem. The introduction of gemstones into the claddagh ring concept, helps add charm and meaning to the jewel.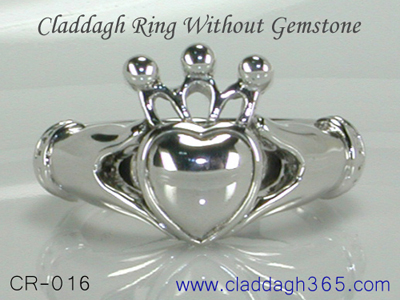 The meaning of the claddagh ring lies in the heart, crown and hands. The first claddagh ring made centuries ago had no gemstone. You can pick a plain or gem stone claddagh ring in gold or sterling silver, all sizes are available ... more.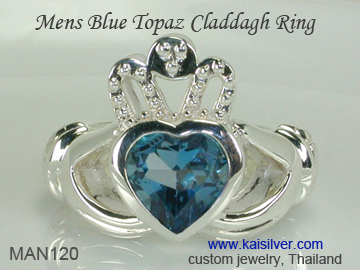 The men's claddagh ring is probably the only heart design concept that is suitable for men. Claddagh rings for men and women have the same meaning and significance. We discuss plain and gemstone claddagh rings for men ... more.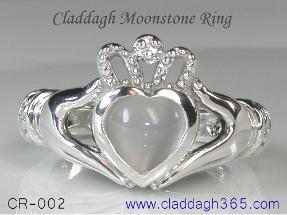 The historically significant claddagh ring paired with the romance of moonstone. Skilled gem cutters custom cut each moonstone to perfectly reveal the mystic glow that can be seen on the gem. Get to know this awesome ring ... more.