Silver Jewelry In Bangkok Thailand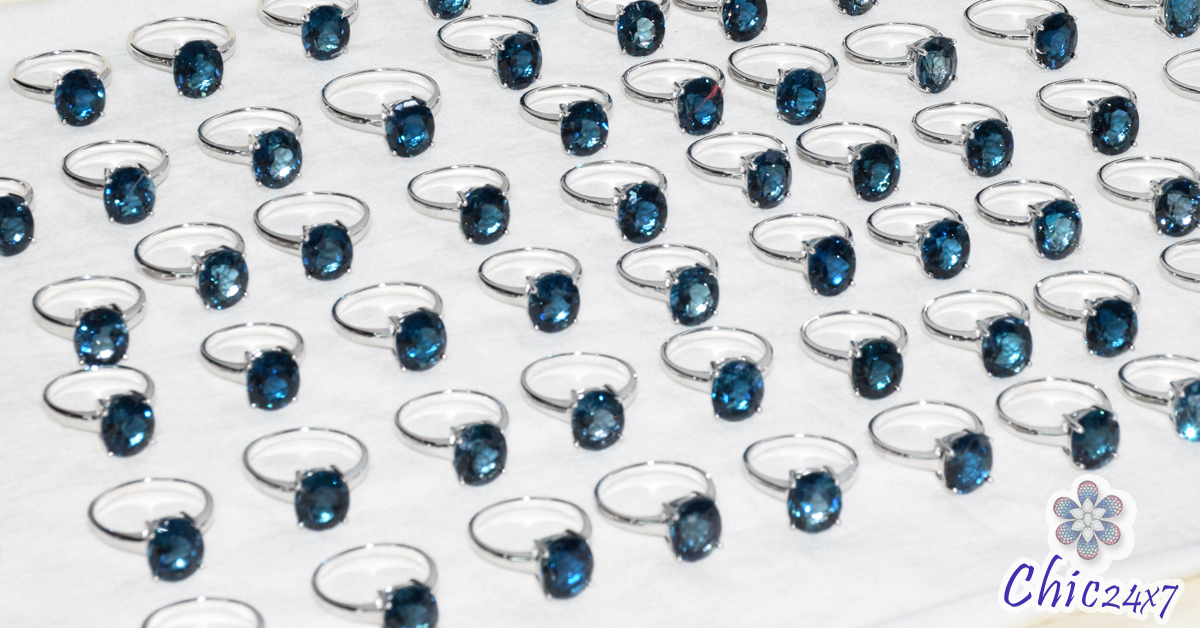 There is really no shortage of silver jewelry providers in Bangkok, Thailand. But given the extreme competition in the wholesale and retail jewelry markets, you would be wise to choose a Thai silver jewelry provider that could become more than a jewelry supplier for your business.
Promoted by Thailand's leading gemstone and jewelry provider, the Chic24x7 Online Store showcases two decades of expertise in gem procurement, jewelry designing and jewelry production. Unlike most 925 silver jewelry manufacturers in Thailand who, focus totally on production, the Chic24x7 team stays constantly updated on trends and fashions in jewelry markets across the globe.
As a regular supplier of gemstone jewelry to jewelry stores, jewelry catalogs and television channels, Chic24x7 acquires market knowledge related to gemstones and jewelry - this is something that few other jewelers in Bangkok or anywhere in Thailand can match. Clients working with Chic24x7 for their wholesale or retail requirements for sterling silver jewelry, can draw on this valuable information to tune their merchandising plans.
While the online catalog features an amazing array of styles, designs and gemstones, wholesale sterling silver jewelry orders can be fulfilled with designs and gem options preferred by the client. One of the amazing thing about silver jewelry from Chic24x7 in Thailand is the, range of exotic gems that are featured in rings, earrings, pendants, bracelets and necklaces. Some of the most experienced silver jewelry merchandisers have confirmed that, they very rarely come across gems like natural ruby, sapphire and emerald set in silver.
So what are the MOQ numbers like for 925 sterling silver jewelry purchased from Chic24x7. The best thing about sourcing jewelry from this Thai silver jewelry provider is that, you are free to pick the number of pieces that you require. Single piece or small quantity requirements can be purchased online from the website. And if you require larger volumes or are looking for sterling silver jewelry to be made, according to your choice of gemstones and designs, just drop an email to the support team and fix up a phone conversation or a personal visit. The website prices are very reasonable and are applicable for single piece retail purchases, prices become even more attractive as the volume of the order moves up.
Contact Chic24x7: Send your queries or requirements to sales@chic24x7.com the team will be glad to respond and arrange for a personal meeting or telephone conversation. You could also leave your telephone number, location and preferred time to receive the call in the email. A brief idea of your requirements will help Chic24x7 to better prepare for the conversation.